As a Google Channel Partner, we take the utmost care to ensure that our publishers fully comply with Google policies and don't put their sites at risk of being banned by Google.
Google can suspend ad serving on a publisher's site at any time if they find they are violating their policies. And since they are a source of significant demand for our publishers, understanding Google policies is crucial.
---
What are the Google Programme Policies?
Google Programme Policies outline the terms of service and guidelines on how to prevent Google violations. The policies cover a wide range of topics, the most important ones have been summarised below.
---
Content guidelines
Google pays close attention to the quality of content produced by publishers, so it's vital your content is made for your users, not for the search engines. The most important thing is that the content is original, unique, and doesn't mislead your users. Certain type of content violates Google's policy, this includes:
Illegal content
Child sexual abuse material & paedophilia
Sexually explicit content
Adult themes in family content
Intellectual property abuse
Endangered or threatened species
Dangerous or derogatory content
Enabling dishonest behaviour
Malicious or Unwanted Software
Full Google content guidelines can be found here.
---
Google publisher restrictions
There are certain categories of content that Google restricts. Such content doesn't necessarily violate their policy, but it may not be as attractive to advertisers. Google ads will not appear on this content and it will receive less advertising than non-restricted content.
Examples of Google restricted content:
Shocking content
Guns and related products/Explosives
Tobacco
Recreational drugs/Prescription Drugs
Alcohol sale or misuse
Online gambling
The full list of restricted content can be found here.
*Google updates its policies constantly. The policy change log can be found here
---
Ads misplacement
In order to provide a good user experience, the layout of your website should be clean and easy to navigate for your visitors.
As a publisher, it is your responsibility to adhere to Google guidelines. Please check your website and web pages often to look for any problematic ad placements, if you see problems you will need to make design changes to rectify the issue. If we notice problematic placements on your site, we will contact you and highlight the issues with the design around the ad unit.
MOST COMMON MISTAKES:

Too many ads

The ads should not take up more than 50% of the page and the units should be easily distinguishable from the rest of the content.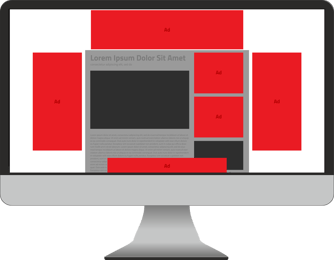 Menu overlapping the ads
Don't place drop-down menus, or applications near ads because they might lead to accidental clicks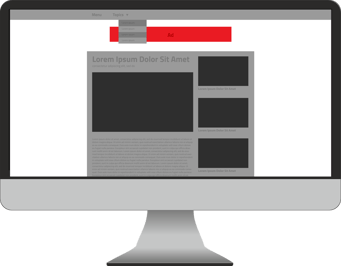 Ad not fitting the page
make sure ads are never cut because it's against Google regulations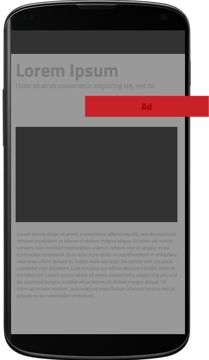 Ad placed too close to the content
It's important that visitors to your site are not misled in any way and are able to easily distinguish content from ads.
Keep at least 20-25px padding around ads so it won't touch content or any active buttons
Make sure ads are clearly separated from the content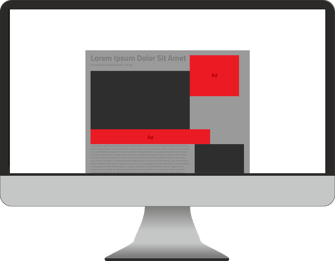 Follow the link to see the full list of ad placement policies.
Invalid traffic
Google describes invalid traffic as any activity that doesn't come from real users with genuine interest. Some invalid traffic is accidental, for example when a user clicks on an ad placed over or near the surrounding content. In other instances, it can be fraud, for example, when botnets are used for creating a large volume of invalid impressions, clicks, and traffic.
For more information on invalid traffic click here.

We strongly recommend that you review the Google Programme Policies regularly to stay up to date with the latest guidelines.